Homes and Customers
Eltingviertel Does Art
The Eltingviertel district in the north of Essen, not far from the city center and the university, used to have to contend with a weak social structure, vandalism, a high vacancy rate, outdated housing infrastructure, and high levels of tenant fluctuation – until Vonovia launched its first large-scale community development project here in 2015. Today, the neighborhood is a sought-after residential area, and some are already hoping that it will become a cultural capital within Essen. In addition to the energy-efficient modernization of the buildings and the residential environment, the Vonovia team has paid special attention to networking and joint activities with stakeholders on site – from municipal and social institutions to public institutions and private and business people.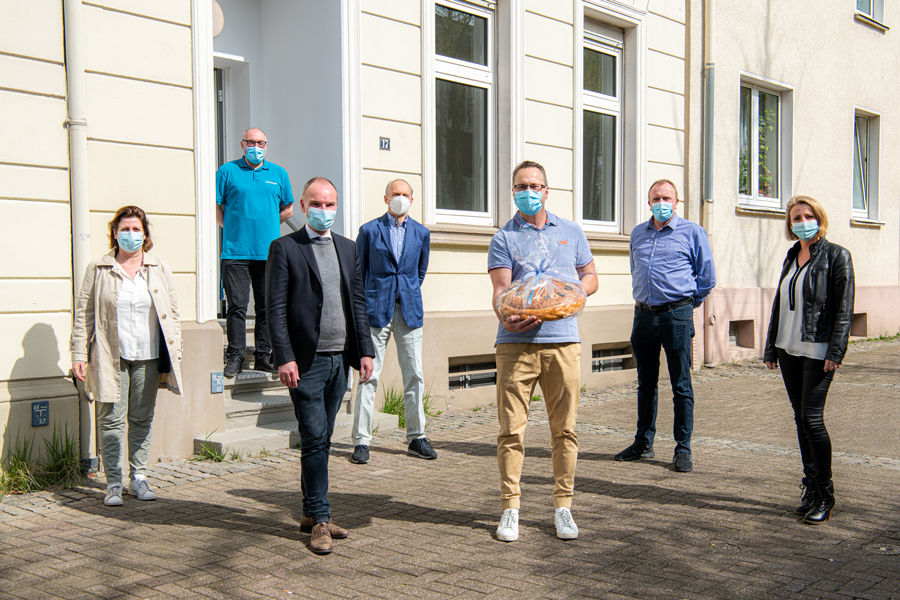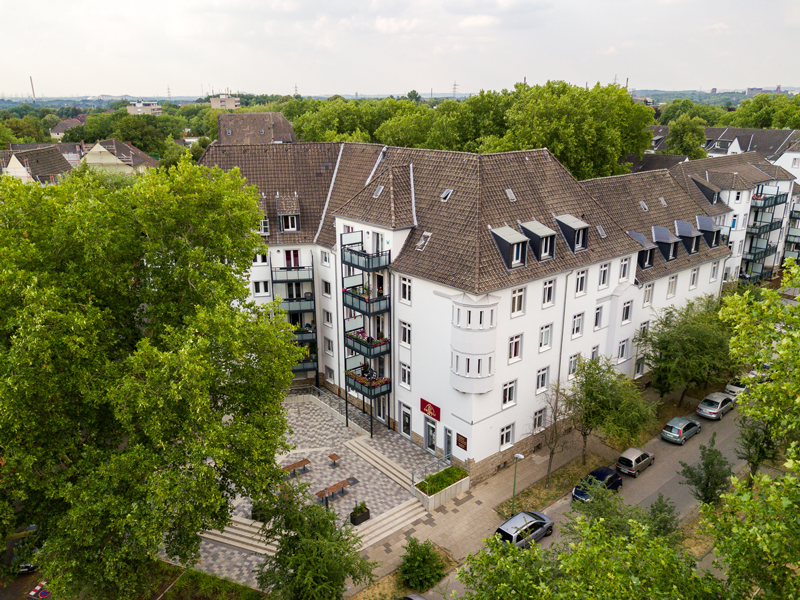 "Our dedication has had an impact and spurred other property owners in the neighborhood to invest as well. The Eltingviertel has experienced a 180-degree image shift – today, the district is home to art and culture."
Ralf Feuersenger, Regional Manager, Essen-Mitte.
The idea of revitalizing the neighborhood with social and art projects played a key role from the very beginning. Residents can now enjoy a variety of art projects, ranging from "herrmann" studio pieces to a sculpture in the neighborhood square (winner of the Vonovia sculpture competition). Something very special happened in the reporting period. In 2021, the Museum Folkwang and the Neue Essener Kunstverein launched the "Neue Folkwang Residence" program. Every year, two grants are awarded to international artists for a five-month residency in Essen. The grant includes a solo exhibition at the Neue Essener Kunstverein or the Museum Folkwang. In October 2021, the first two recipients of the grant, Olu Ogunnaike from London and Min Yoon from Vienna, moved into Vonovia's new residential and studio building in the Eltingviertel district. The program is made possible by the association Folkwang-Museumsverein and the Olbricht Foundation, and is financed by Vonovia.