Society and Contribution to Urban Development
Vonovia Neighborhood Academy: Our Innovative Expert Program
In order to incorporate our strategy of focusing on forward-looking and sustainable neighborhoods into our training and education offerings, we have developed an expert program covering all aspects of community development.
In March 2021, 19 participants selected from across a range of neighborhood-related company departments began a year-long program. This unique course combines tried-and-true expertise with new, innovative approaches. As the program is conducted internally and was designed in close collaboration between the HR department and other specialist and company departments, the course contents can be flexibly adjusted to fit new requirements in the realm of community development and the participants' needs. It specifically focuses on encouraging cross-departmental collaboration within the company as well as providing access to external experts from the worlds of business and science.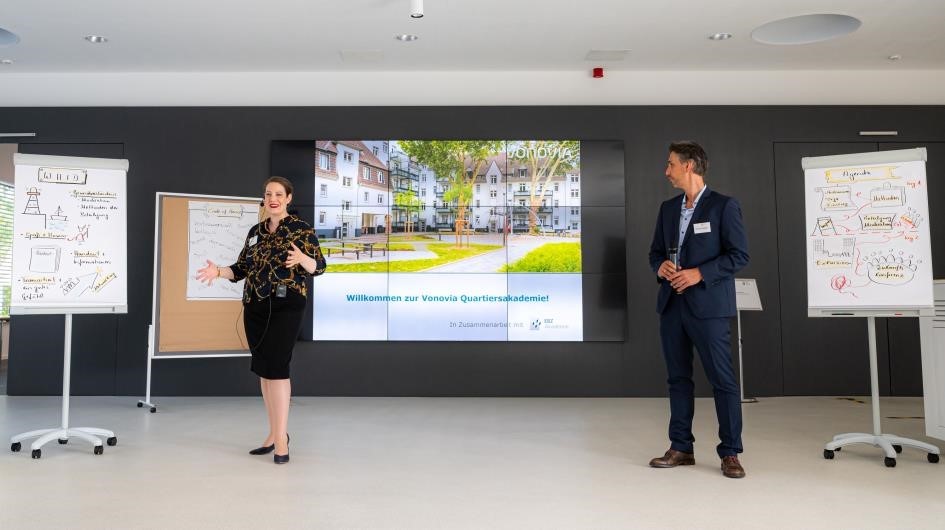 "We started the Neighborhood Academy to cultivate a culture of learning that encourages employees to discuss neighborhood development-related topics and share what they know."
Nina Manns, HR Specialist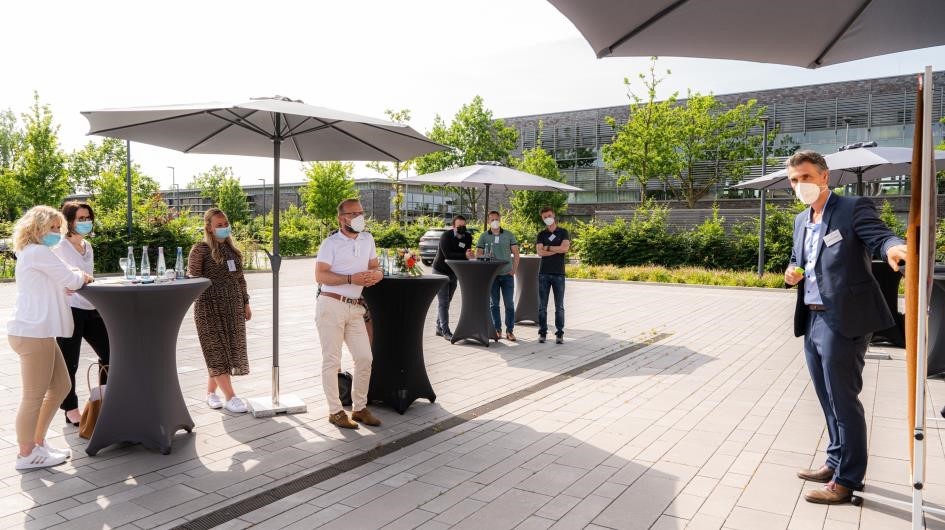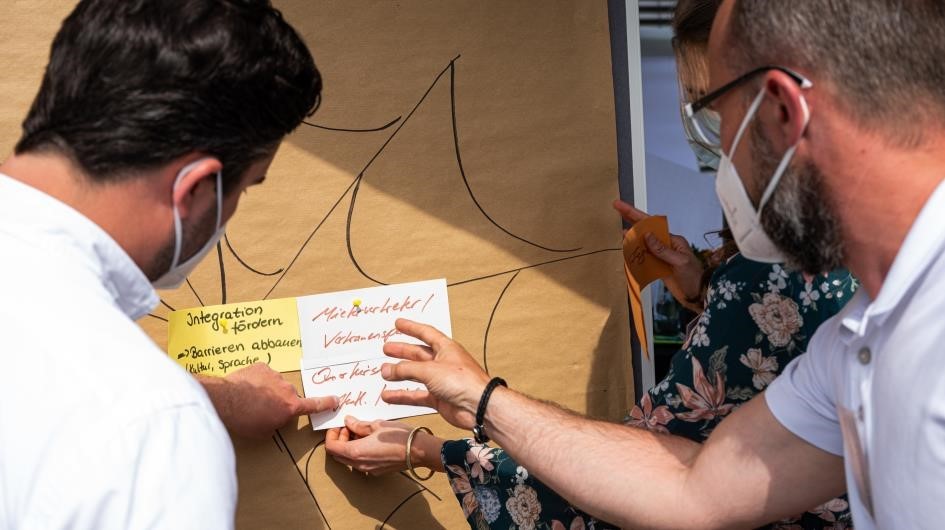 Following completion of the course, participants remain affiliated with the program as alumni. Regular communication with future participants as well as systematic knowledge management helps to create a new culture of continuous learning and networking – both internally and with external speakers and contributors. Nearly 20 participants have once again been nominated for the next course, which will begin in May 2022.