Contribution to Urban Development
freiRaum – A Space for Ideas, Getting Involved and Urban Society
Lively, livable neighborhoods: In summer 2022, Vonovia handed over a former electronics store in the Striesen district of Dresden to the urban society as a first pilot site of the project "freiRaum." The space is intended as a meeting place for local groups, initiatives, clubs and individuals, right in the middle of the neighborhood – where people are the main focus.
Vonovia transformed the former commercial property into a space for new ideas and local initiatives – and made it accessible, as "freiRaum" is intended as a space to bring down barriers in every sense. Everyone interested in getting involved in the neighborhood community is able to use the space free of charge, regardless of whether they have a Vonovia lease agreement. "Anybody who has an idea that they want to bring to the neighborhood is very welcome," explains Regional Manager Lidia Sieniuta, who also manages freiRaum.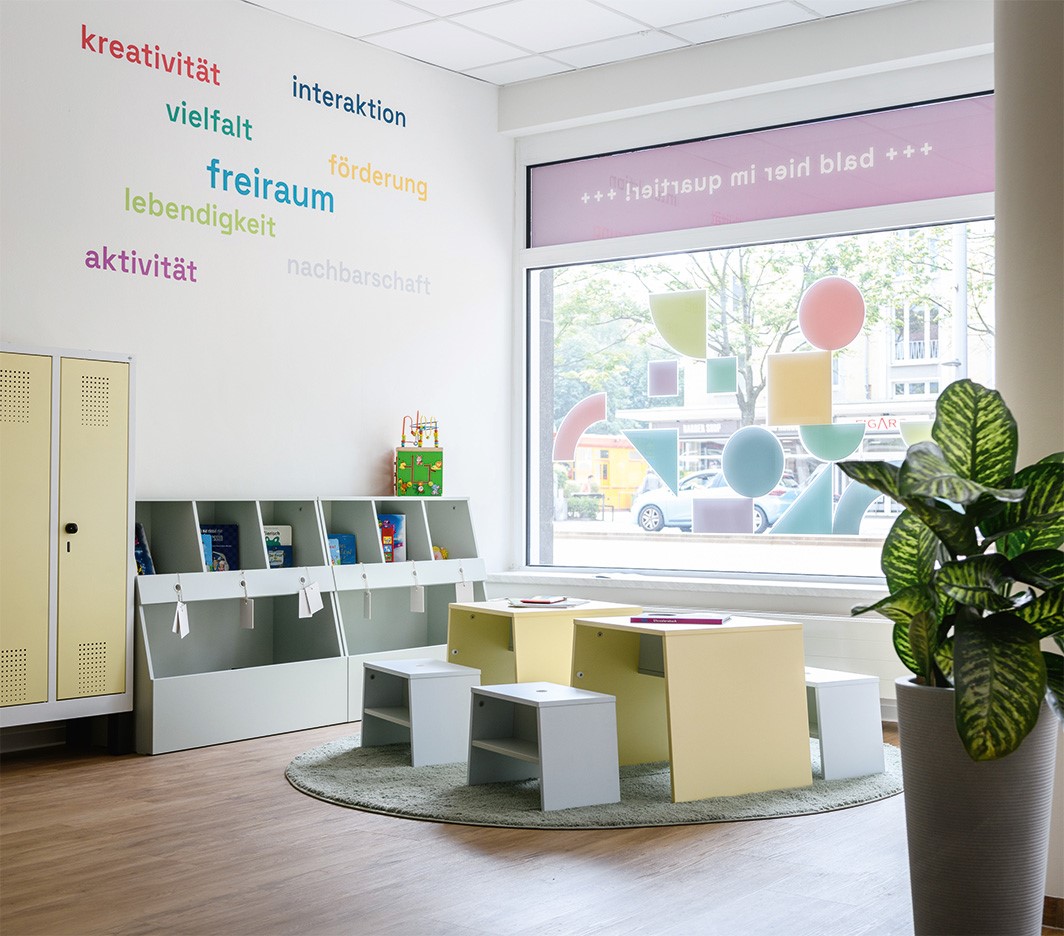 "Whether it's playing cards, yoga or crafting – we've tried to make sure that all rooms can be used by and are inviting for everyone from young to old."
Sebastian Krüger, Regional Manager in Dresden and co-initiator of the "freiRaum" pilot project.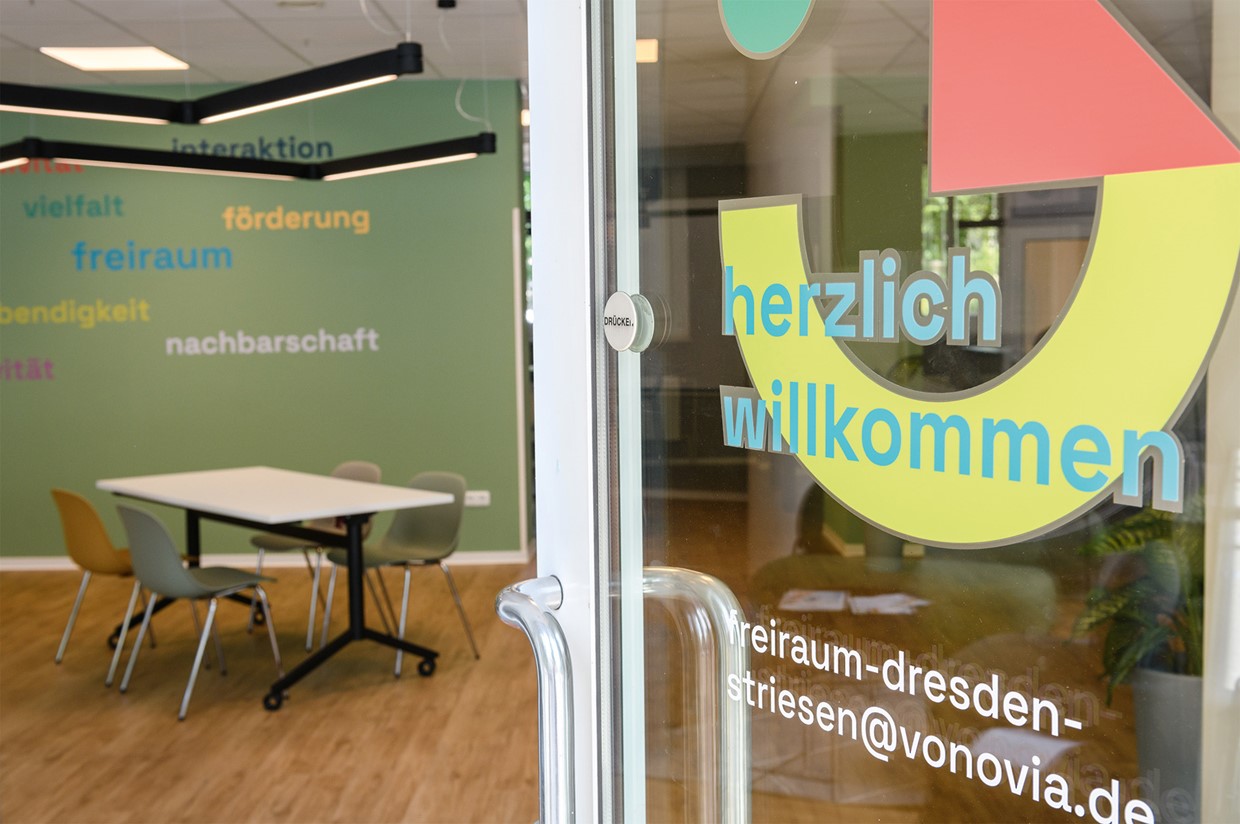 One of the first initiatives is the Repair Café: People living in the neighborhood have been receiving expert advice for repairing small electronic appliances since July 2022. The idea behind it is to encourage people to repair rather than throw away. "freiRaum" therefore not only promotes a sense of community in the neighborhood but also encourages a more sustainable lifestyle.