Environment and Climate
Heat Pumps Task Force
Vonovia is working on different scenarios and solutions to reduce dependency on the import of fossil fuels. One of these consisted of establishing the interdepartmental "Heat pumps task force" in the company.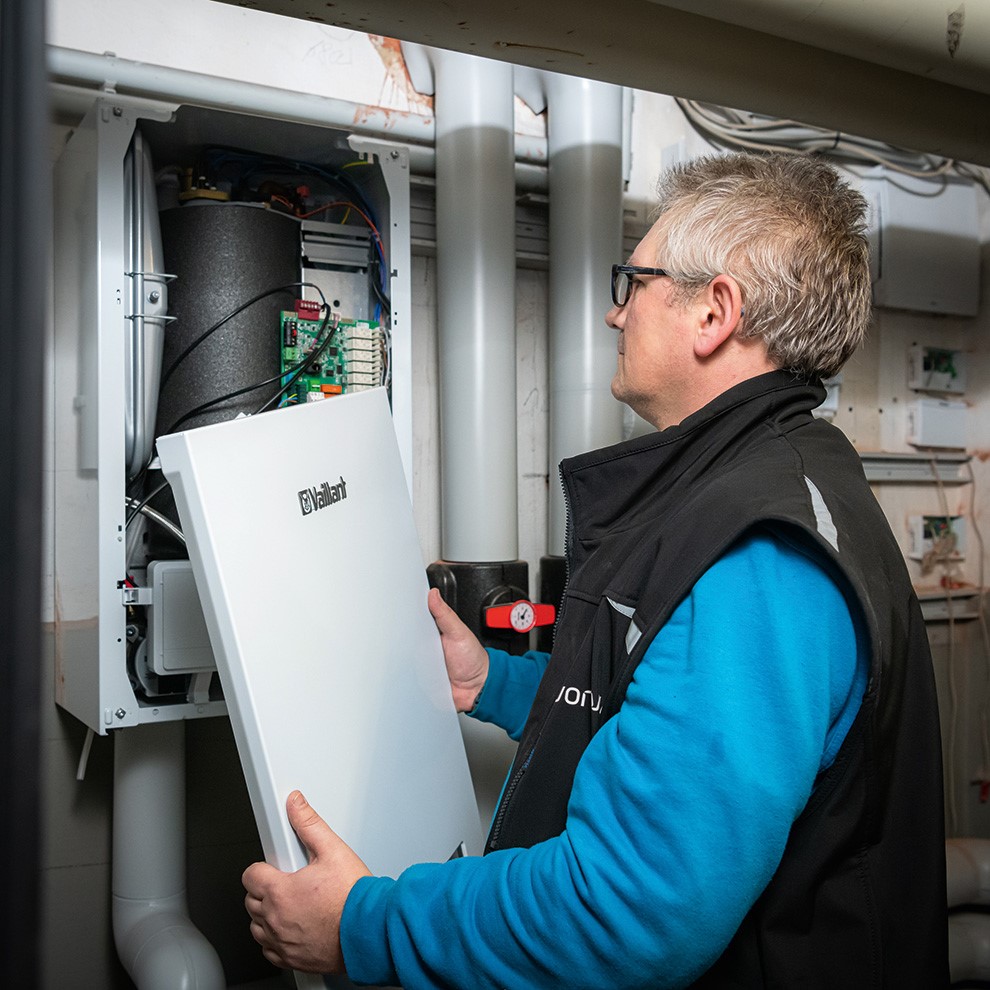 "From the cooperation with Fraunhofer ISE, we expect a better understanding of the optimal use of heat pump technology."
Dr. Klaus Afflerbach, Project Manager in the Portfolio Management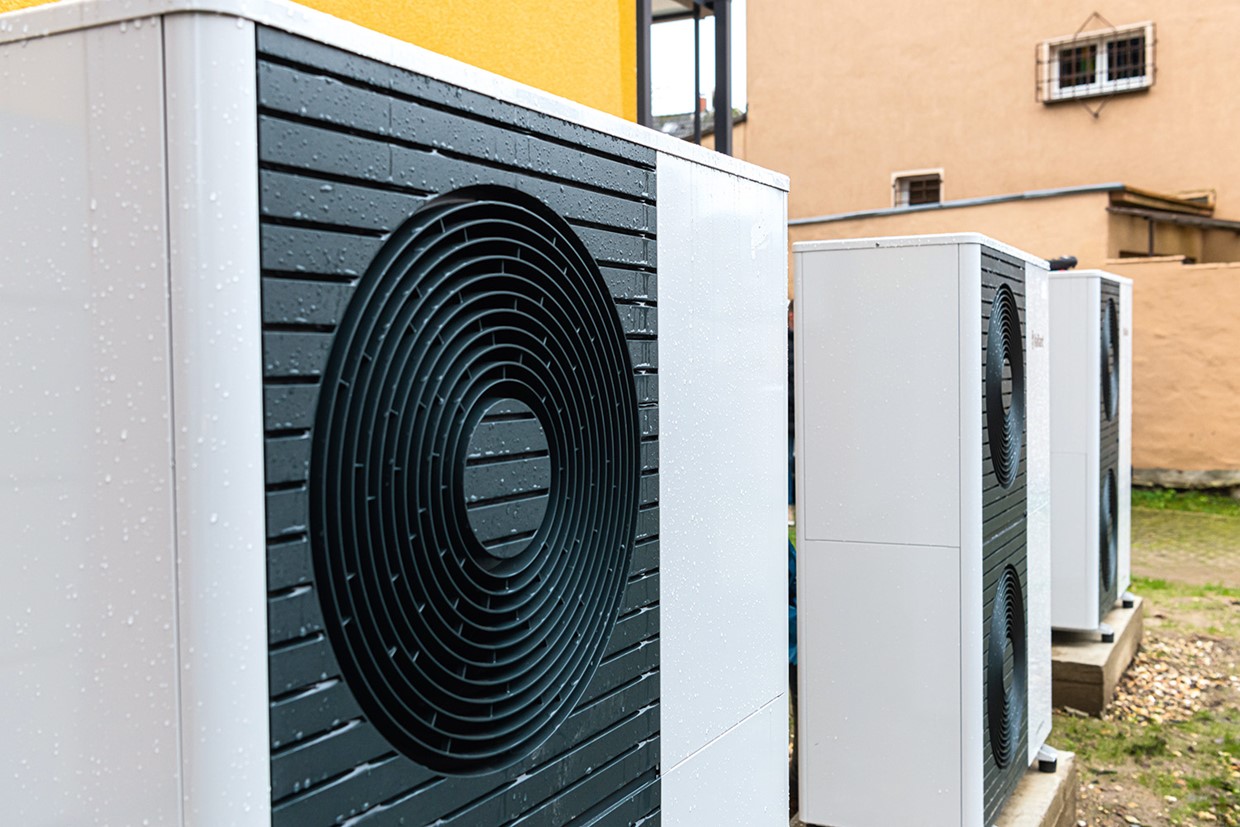 Our target: We intend to reduce our gas demand by 30% by 2027 and install approximately 6,000 heat pumps in the next five years. We are therefore expanding our expertise so that over time we can standardize the process of expanding and installing heat pump technology in our portfolios. We are exchanging information with the Fraunhofer Institute for Solar Energy Systems (ISE – a leader in heat pump research) regarding the selection of new technologies and operational and strategic issues. In the pilot phase we are initially focusing on the regional area of Dortmund – a location that is well prepared for the deployment of heat pumps due to a high number of buildings already having been refurbished.
The intention of our approach is to recognize and exploit optimization potential at an early stage. Our task force represents a paradigm shift at Vonovia from fossil fuels to low-carbon energy sources, simultaneously making us a pioneer in our sector.