Corporate Culture and Employees
eLearning Course for Caretakers
They are the face of Vonovia: Our caretakers have an important job – they represent the company at a local level for our tenants. Since 2012, all employees in this position have been offered the certified course "Residential Real Estate Caretaker (Chamber of Industry and Commerce)" designed especially for Vonovia.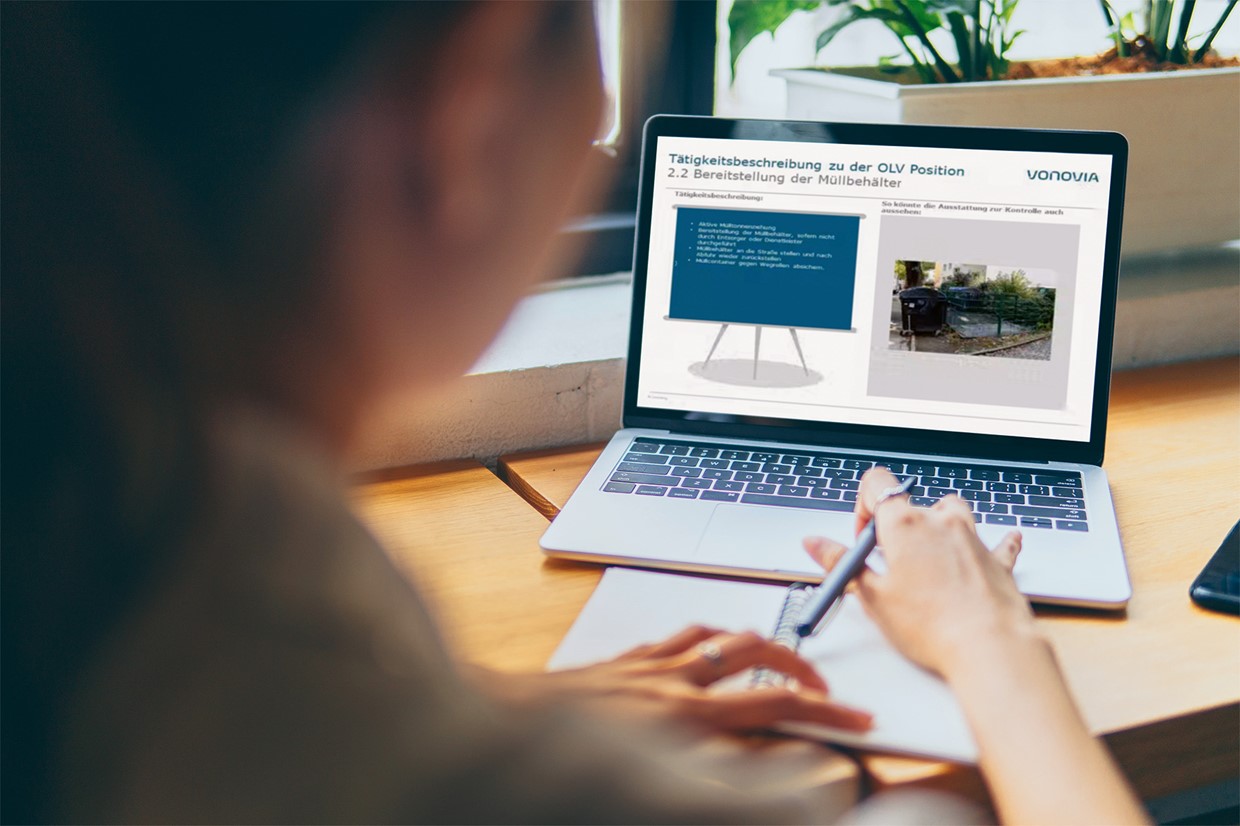 The course modules cover concepts such as communication, conflict resolution and de-escalation strategies, in addition to a solid grounding in tenancy law, final inspections, handovers and building technology. From presentations and checklists to a range of illustrative learning videos, the participants are taught about all relevant aspects of their position in an interactive and practical manner using a variety of formats.
In order to keep up with the digital transformation, the training concept has been continually developed further. The latest comprehensive redesign is an eLearning course, which covers our caretakers main task "Sight Checks and Functional Inspections." With a 360°-tour of a real Vonovia property in the portfolio, a virtual element was integrated in order to make the "Sight Checks and Functional Inspection" part of the course as direct and tangible as possible. The fundamental topics of final inspections and handovers are presented in learning videos. This enables future caretakers to benefit from initially getting to know their tasks virtually and always having the ability to review them during the onboarding process. The new eLearning program proved ideal during the onboarding process of our Deutsche Wohnen colleagues.