Corporate Culture and Employees
Vonovia and Deutsche Wohnen Growing Together
Portfolios, employees, work processes: Vonovia and Deutsche Wohnen are growing together, and have been officially following a shared path since January 1, 2023. And to boost the sense of togetherness in advance of the merger among what is now a workforce of around 15,000 employees, a "Growing together" initiative was launched in the reporting year. One fundamental component of this initiative is a virtual content hub with a wealth of informative and varied content on the joint collaboration and the overall integration process that has officially been concluded in 2023.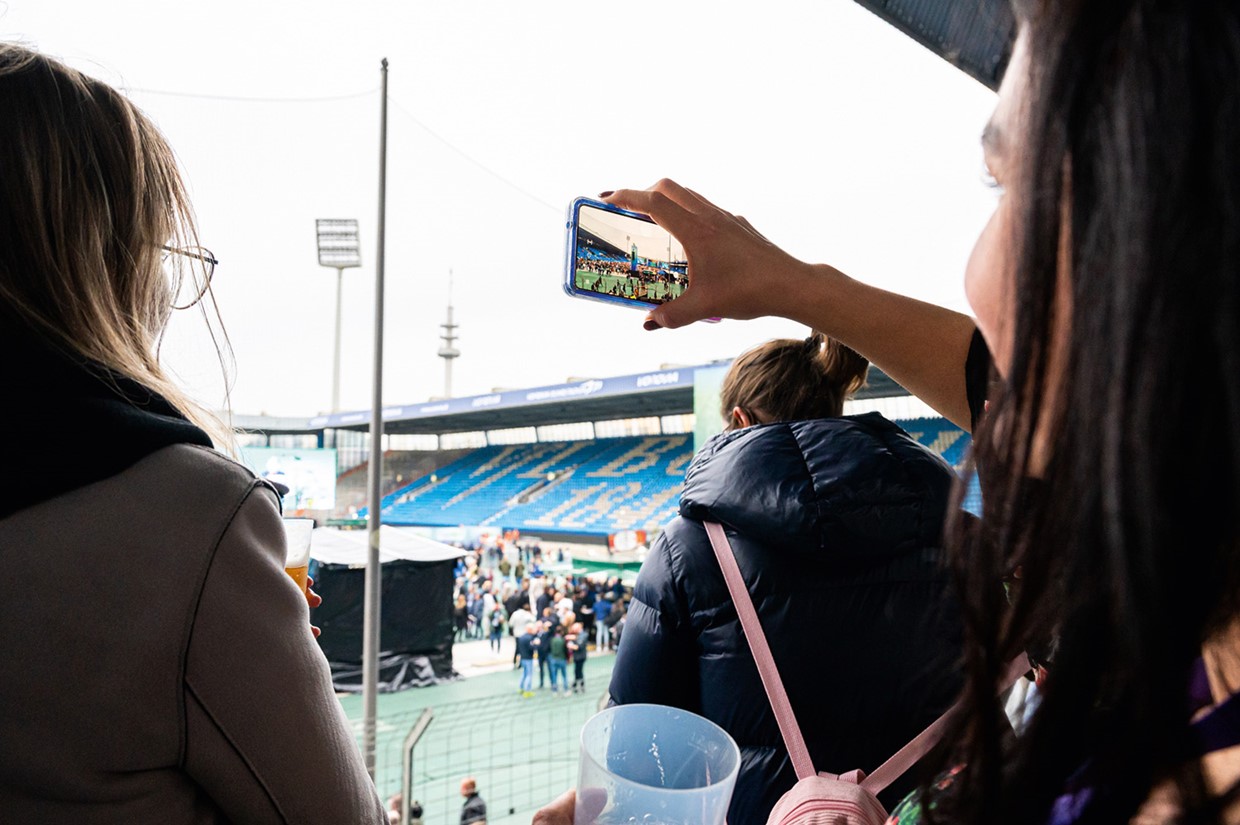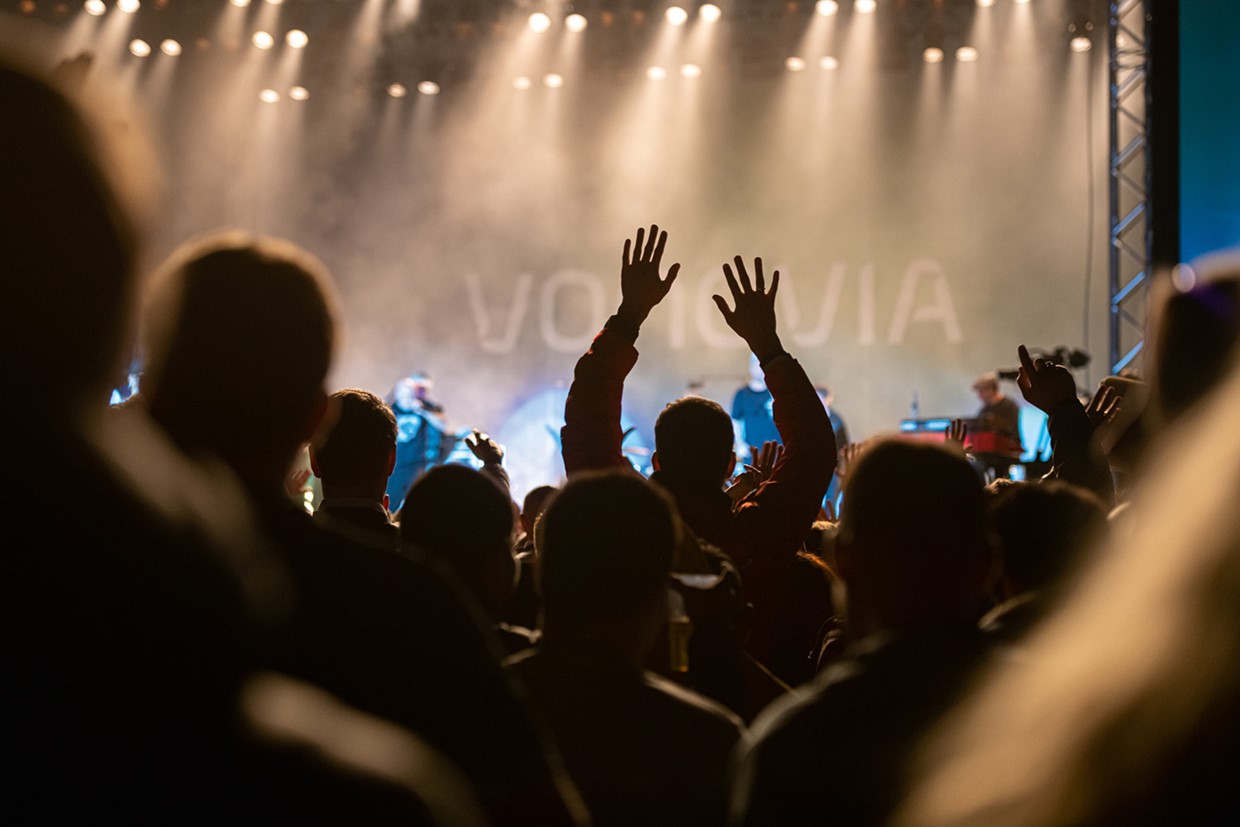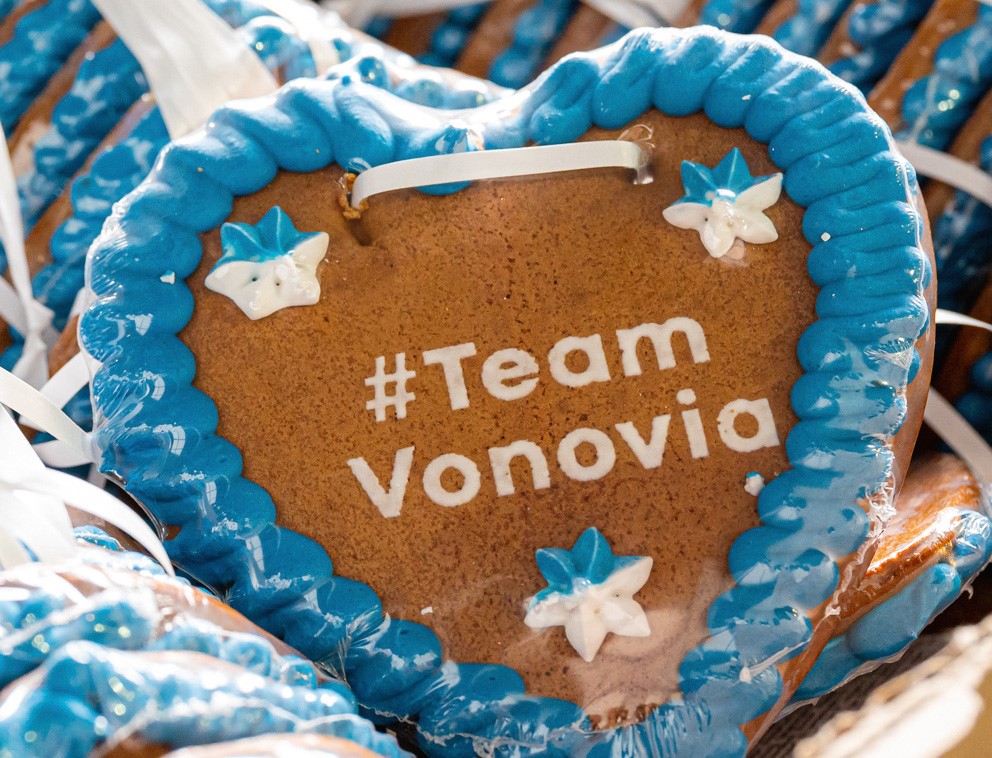 One highlight of the "Growing together" initiative was the joint Vonovia Day at the Vonovia Ruhrstadion in Bochum: Instead of a soccer match, colleagues from three countries and a total of 70 locations in Germany, Austria and Sweden gathered on Friday, September 23 in person to get to know each other and celebrate together. The crowning glory of this special day was a Fantastiche Vier concert. The band was on top form and everyone had a great time.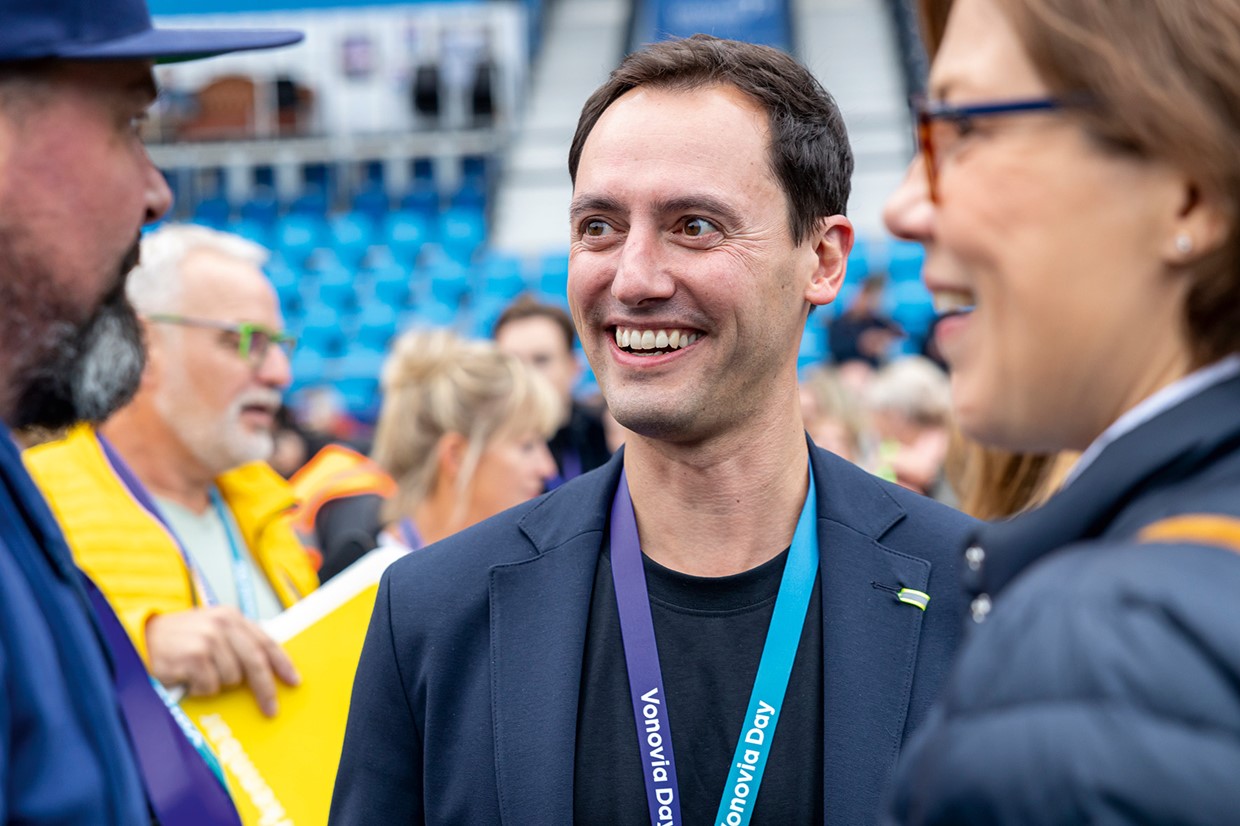 The Virtual Content Hub Offered Support for the Integration Process
Various digital formats helped to guide Vonovia and Deutsche Wohnen employees through the integration process. The "Von Schrippen und Stullen" (about bread rolls and sandwiches) podcast delivered relevant information for the workforce with respect to the integration process. Project managers from both companies introduced tasks and areas in the "Five Questions – Five Answers" series of interviews. In the technical service, the focus has been laid on project managers getting to know each other, followed by various videos on the many exciting and everyday insights into the whole integration process.