Management Board
The Management Board of Vonovia SE consisted of five members as of December 31, 2022.
Rolf Buch, Chairman of the Management Board
As Chief Executive Officer (CEO), Rolf Buch is responsible for sustainability/strategy, transactions, general counsel, investor relations, HR management, auditing and corporate communications.
Rolf Buch joined the company in 2013 and led Vonovia to its listing on the stock exchange. Prior to his move to the company, he spent 22 years in various leadership positions at Bertelsmann, ultimately as a Management Board member at Bertelsmann SE and Chairman of the Management Board at Arvato AG. He is a member of the executive board of the German Association of German Housing and Real Estate Companies (GdW) , vice president of the German central real estate committee Zentraler Immobilien Ausschuss (ZIA) and the German Association for Housing, Urban and Spatial Development, and member of the Board of Directors of the European Public Real Estate Association (EPRA) in Brussels. He has also been a moderator for the Initiative for the Ruhr region (Initiativkreis Ruhr) since January 2021. After training as a bank clerk, he studied mechanical engineering and business management at RWTH Aachen University.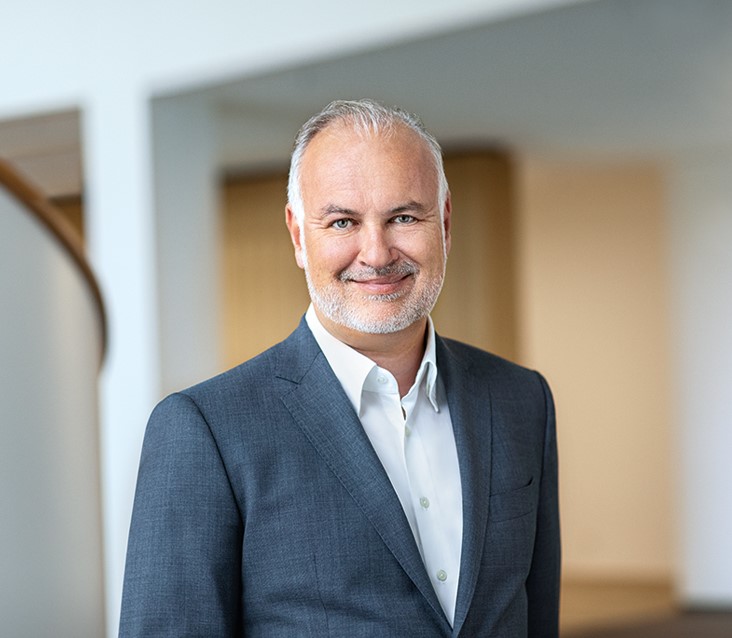 Arnd Fittkau, Member of the Management Board
In his role as Chief Rental Officer (CRO), Arnd Fittkau is responsible for the property management business in the North, East, South and West business areas, as well as for customer service and portfolio and tenant management.
Following completion of a management training program at MAN Gutehoffnungshütte AG (1992–1996), Arnd Fittkau started his career in various controlling functions. After holding positions at MAN AG in Munich and Hochtief AG in Essen, he joined the company now known as Vonovia in 2002. He spent three years as Head of Controlling for the GAGFAH Group starting in 2005. Since 2008, Arnd Fittkau has held several managing directorships at Vonovia subsidiaries in various locations such as Bochum, Munich, Frankfurt and Gelsenkirchen. Most recently, he held the position of chief representative of Vonovia SE from the beginning of March 2018 and chaired the regional management teams.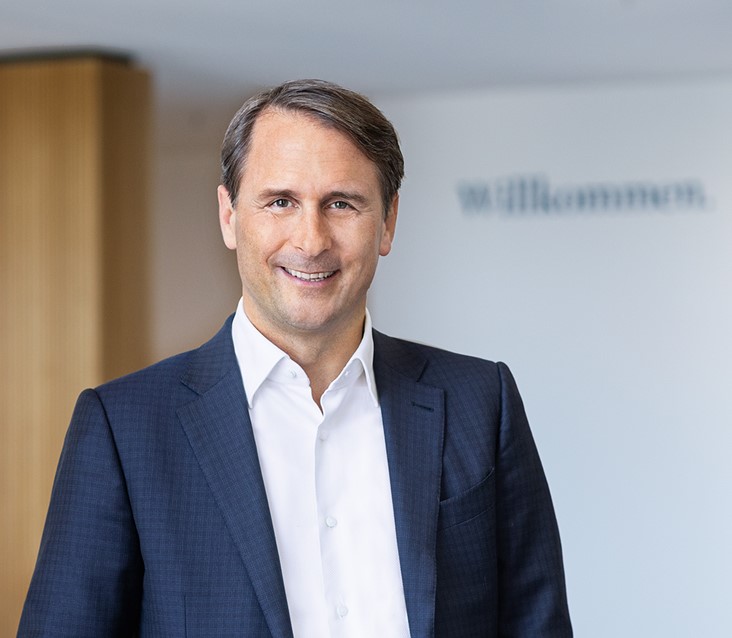 Philip Grosse, Member of the Management Board
Since January 1, 2022, Philip Grosse has been responsible, in his role as Chief Financial Officer (CFO), for accounting, controlling, finance, valuation and portfolio controlling as well as taxes.
After studying business management at the Universities of Würzburg and Swansea, Philip Grosse started his career in investment banking, most recently as Head of Equity Capital Markets for Germany and Austria at Credit Suisse. From 2013 onwards, Philip Grosse held managerial positions in corporate finance and investor relations at Deutsche Wohnen SE, being appointed to the Management Board as CFO in 2016.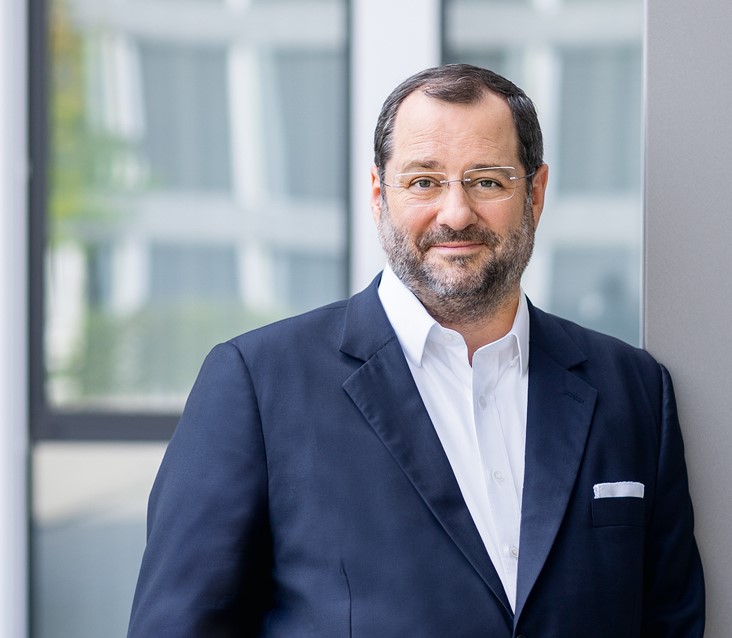 Daniel Riedl, Member of the Management Board
In his role as Chief Development Officer (CDO), Daniel Riedl is responsible for the development business in Austria, development in Germany and the operating business in Austria.
Daniel Riedl is a graduate in business administration from Vienna University of Economics and Business and a Fellow of the Royal Institution of Chartered Surveyors. Daniel Riedl has more than 20 years' experience in property management, more than 14 of them at Management Board level. He served on the Executive Board of IMMOFINANZ AG from 2008 to 2014. He led BUWOG AG to a successful stock exchange listing in April 2014 and was the company's CEO until its delisting at the end of 2018.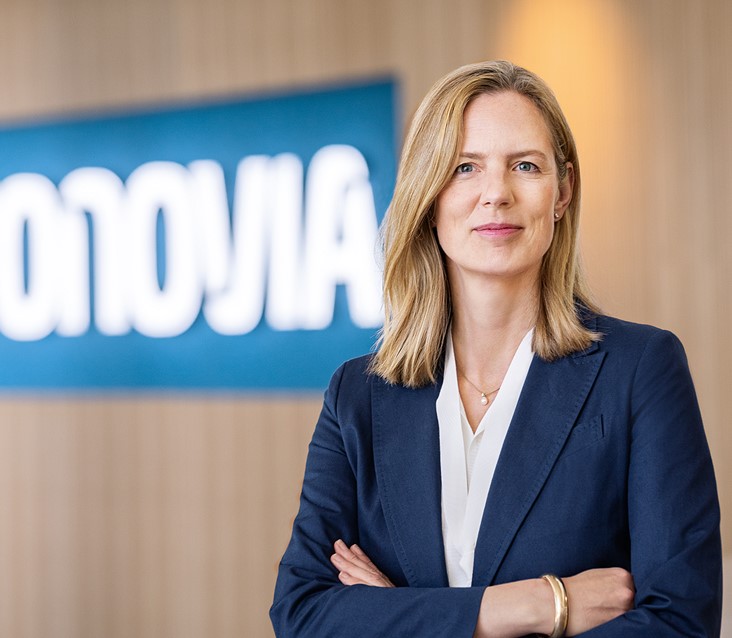 Helene von Roeder, Member of the Management Board
Since January 1, 2022, Helene von Roeder has been responsible for the new Innovation and Digitalization executive division as Chief Transformation Officer (CTO), including the areas Value-add (incl. insurance), Innovation & Business Building, IT and purchasing as well as condominium administration and the management of properties for third parties.
She is a member of the Government Commission on the German Corporate Governance Code. Before being appointed Chief Financial Officer of Vonovia SE in May 2018, she headed Credit Suisse's business in Germany, Austria and Central and Eastern Europe (CEE) as CEO Germany from 2014. She began her career at Deutsche Bank in London in 1995 after studying theoretical physics in Munich and theoretical astrophysics in Cambridge. She worked for UBS AG in Frankfurt and London from 2000 to 2004, before moving to Morgan Stanley Bank AG in Frankfurt, where her most recent role was Head of Global Capital Markets for Germany and Austria, Member of the Management Board of Morgan Stanley Bank AG.